All content creators agree that they need an efficient, reliable, yet simple-to-use podcast hosting service. However, finding a solution that fits all of those requirements takes a lot of work. That is why I've decided to take the hard work off your shoulders and write a Simplecast podcast hosting review in which I share my thoughts on this platform.
Simplecast was established in 2013 and has since become one of the most popular choices for publishing and distributing podcasts. In addition, some of the world's biggest brands – Marriott, Facebook, TechCrunch, and Harvard University – rely on this service to get their content out there.
Simplecast podcast platform delivers billions of audio streams every year and provides users with a clear, intuitive interface, sophisticated analytics, convenient monetization options, and modern tools. Managing podcasts is also super easy – you can quickly organize and classify your programs by concept, save an episode as a draft if you want to complete the content later, and select any episode type – full, trailer, or bonus. Furthermore, you can easily change an audio file for a published episode if required.
Still not sure whether Simplecast is right for you? Then let's take a closer look at its features!
Files and formats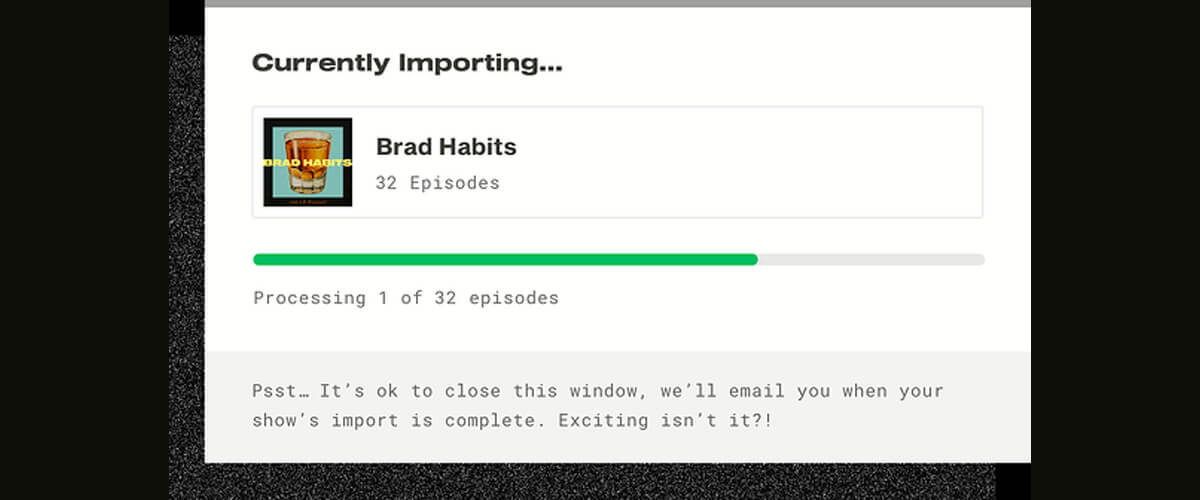 Simplecast only accepts mp3 files with a bit rate of 128 or less. It's better to upload in this format to ensure your audio file will be kept in its original form. In case you submit .m4a or .wav files, Simplecast will automatically convert them to mp3.
If you want a higher bit rate for your files, contact the support team – they are pretty helpful and will most likely assist you in staying at, say, 192kbps. However, even for shows with music and stereo mixes, 128kbps is quite enough.
Metrics and statistics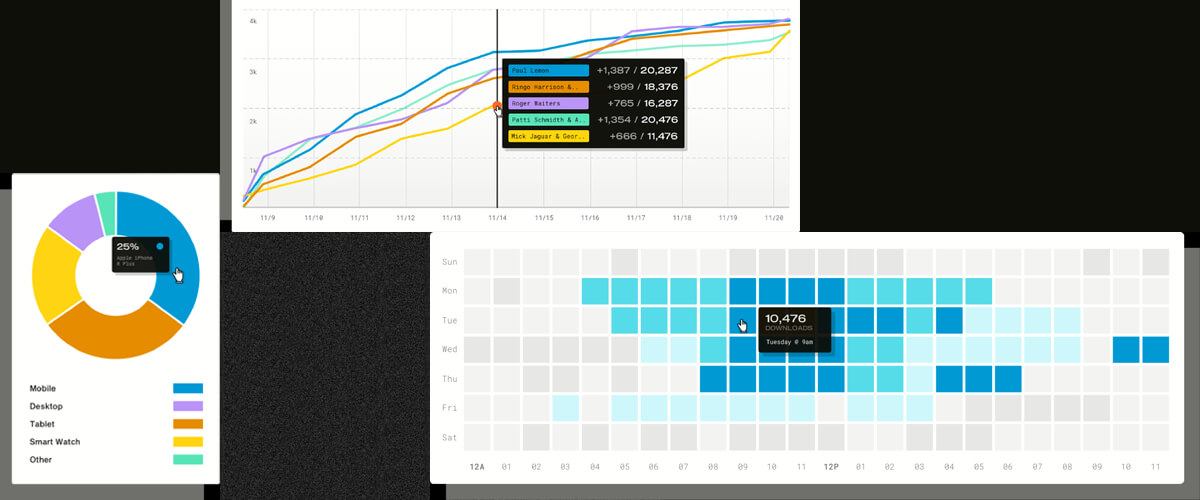 Podcast analytics is an important tool for a deeper understanding of the audience, which is fundamental to the success of any show. So, whatever provider you pick, keep this important moment in mind!
Simplecast analytics has IAB accreditation, so you can be sure it produces ultra-accurate data and fulfills all industry standards. You'll be informed of where your listeners are and where they're listening to your program – at home, workplace, on the bus, or anywhere else. Furthermore, you'll be able to evaluate episode trends and learn new things about what portions of your program are most popular.
If you are a statistics geek and want to monitor every move in your program, the Essential, Growth, and Pro tiers will completely meet your needs! You'll have access to interactive maps, see where people are dropping out of your episodes, how many people finish each episode, what devices they use, and more.
Distribution and directories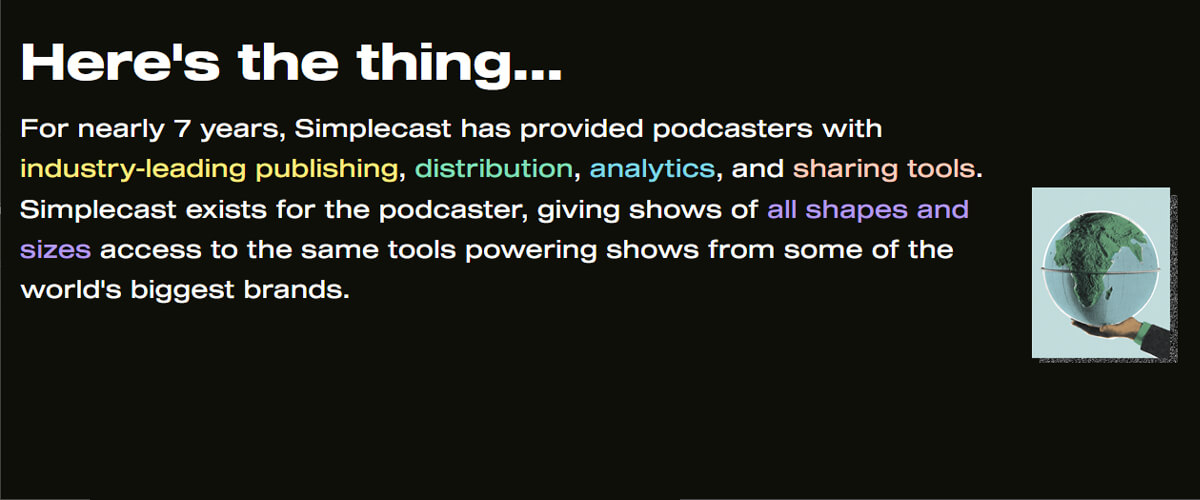 Simplecast makes podcast distribution a snap! New, streamlined procedures and upcoming episode templates will ensure that the program is distributed to listeners worldwide without delay. Just click a button, and Simplecast will publish your episodes on all major podcasting services, including Apple Podcasts, Google Podcasts, Spotify, Amazon, TuneIn Radio, and many more.
Promotion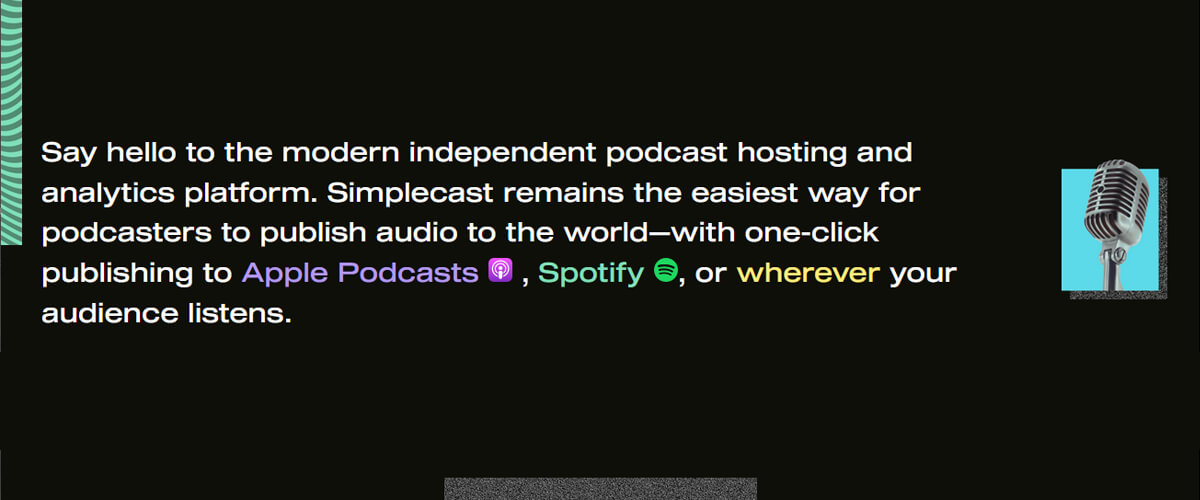 Audio player
Every podcast host includes an audio player, but not all players are made equal.
Simplecast's players are smart, high-performing, and visually appealing. Naturally, their functionality is determined by your tier. However, even a basic player provides a plethora of useful features, such as:
A responsive, mobile-friendly, customizable layout.
4 different playback tempos.
15 seconds forward or backward.
Subscription and share buttons.
The Essential and higher plans additionally include Mini Player – for sharing private episodes and showing program artwork, and Show Player – for displaying all published episodes in your RSS feed.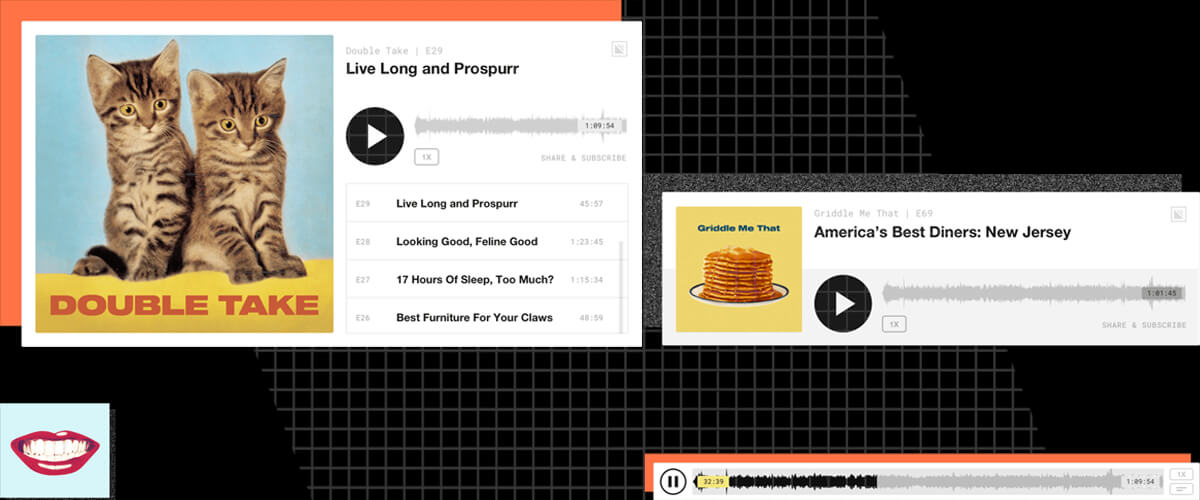 Website
A podcast should be accompanied by a website. As a result of such cooperation, you'll be able to interact with your fans more personally and give them more information about your program. You may also monetize your show by displaying adverts on your website.
Luckily, Simplecast offers a user-friendly site builder. Actually, this platform stands true to its name – modifying, generating more pages, and other operations are really simple. Plus, you may set up and use your own custom domain. Finally, your website will be mobile-friendly and SEO-optimized, which is also a significant advantage.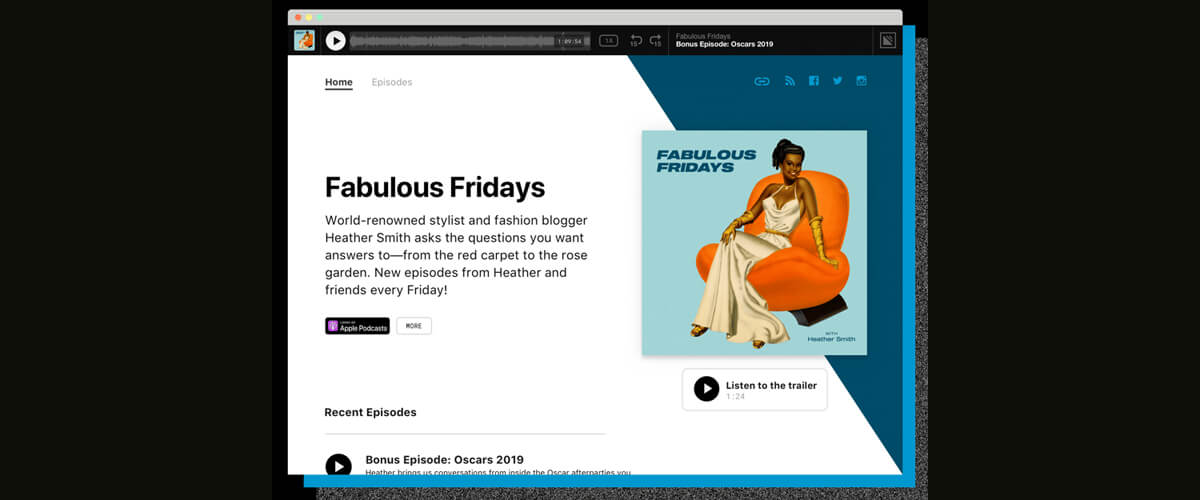 Sharing
There are no newsletters, but the platform does provide a unique sharing and discovery tool called Recast. I advise you to pay attention to it, as it may be quite useful for you.
Promotion features
Simplecast does not provide any promotional tools. I think the platform needs to be improved and optimized in this regard.
Other features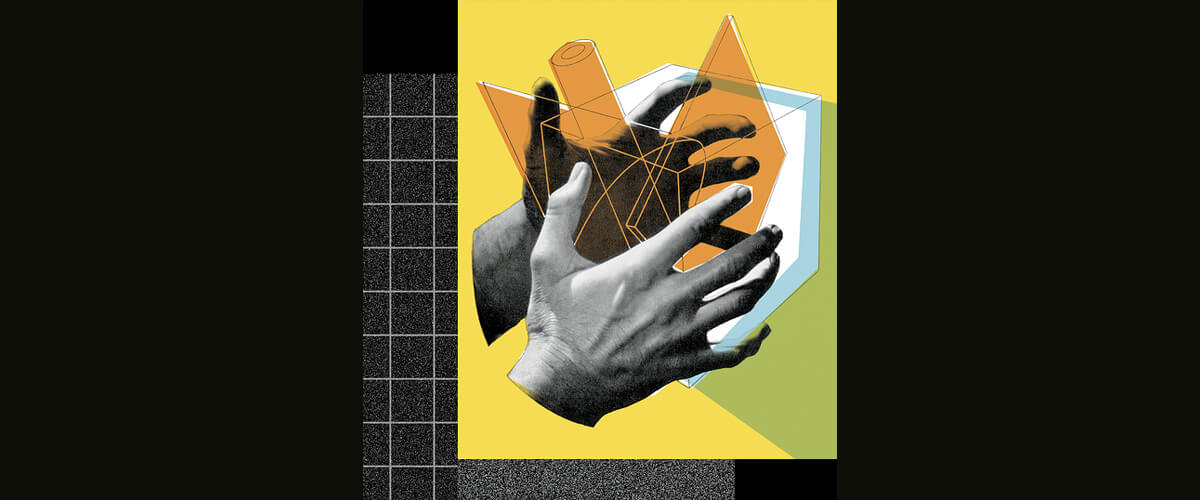 To grow and monetize your show, you'll need more than just bare bones, and Simplecast has a wide range of useful features to offer. Here are my favorite ones:
Cutting-edge Simplecast software provides an exceptional system that constantly watches your show's back to ensure that you never lose followers due to technical difficulties.
You can add a transcript to your podcast, which will improve the program's search engine optimization and ensure straightforward content accessibility for various listener categories.
You can add several teammates (the number depends on your plan).
You can make episodes that aren't available anywhere else and sell them as premium content on Patreon.
Growth and higher plans provide Simplecast API 2.0 – with this functionality, the sky's the limit for your podcasting experiences! It allows you to create your own website, tools, applications, and even an analytics dashboard.
Recast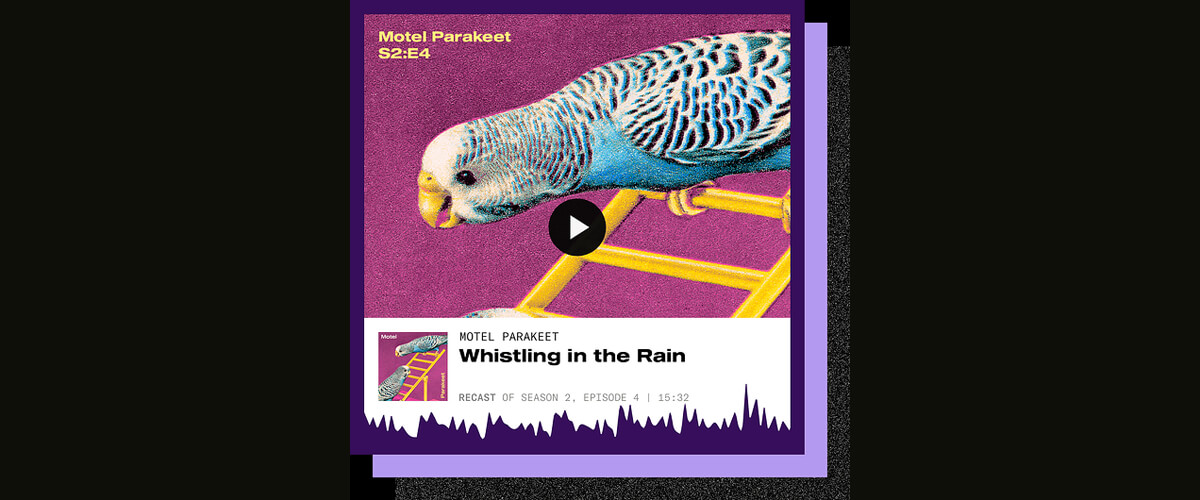 Recast is a simple and user-friendly tool that enables you to create short, engaging video soundbites for the social media promotion of your podcast. It'll help you attract new listeners and grow your audience. Recast is already integrated into the Simplecast system, so there's no need for third-party tools. It's easy to use and intuitive, making it the perfect tool for anyone looking to promote their podcast.
Get money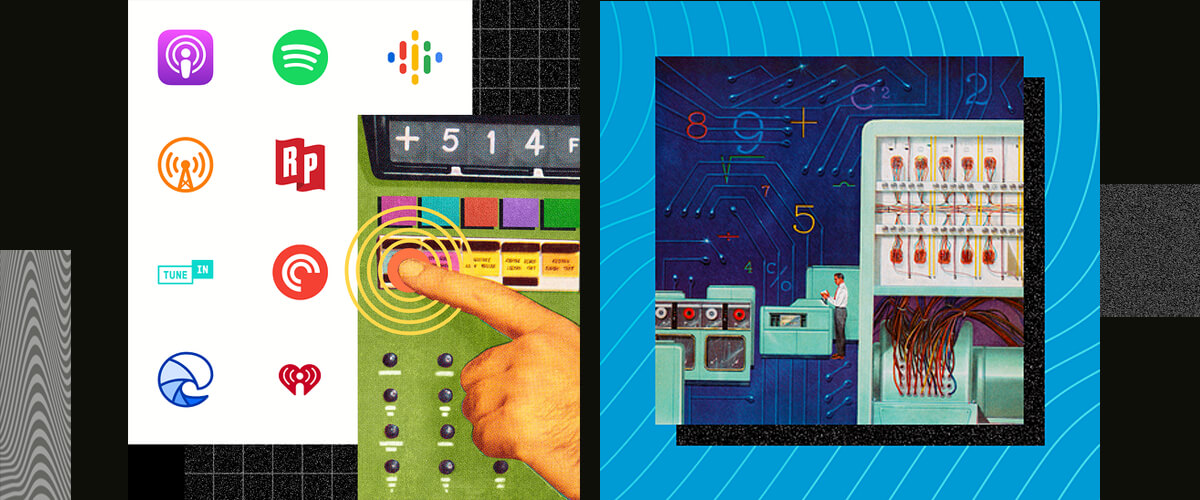 Affiliate links are the easiest way to monetize your podcast if you have a Basic, Essential, or Growth plan. However, if you wish to generate more revenue from your show, consider subscribing to the Pro or Enterprise tier, which includes access to the MAE dynamic audio package. This enables the delivery of advertisements to pre-, mid-, and post-roll and host-read content.
Pricing options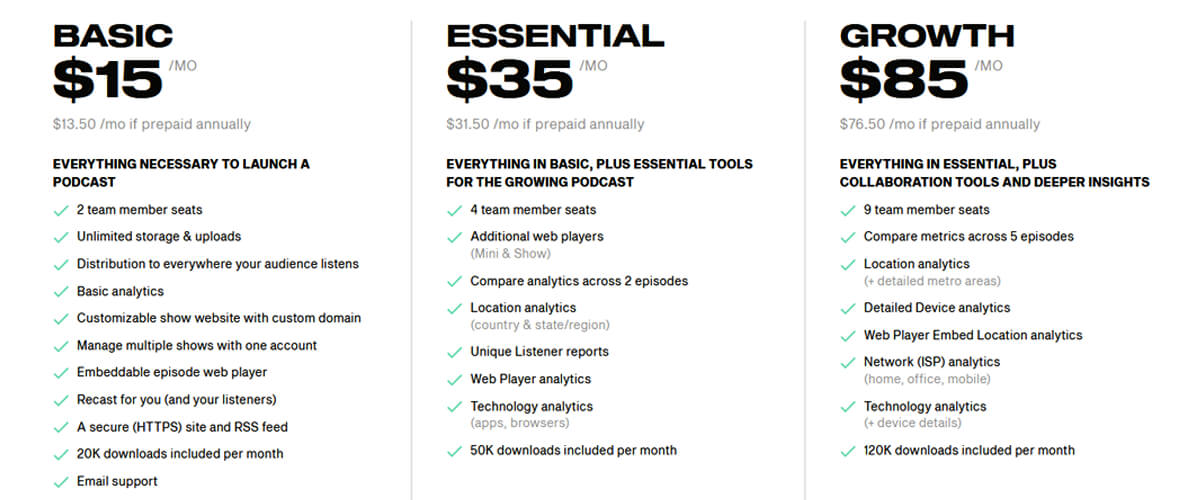 Simplecast has three pricing plans for creators: Basic, Essential, and Growth, with rates ranging from $13 to $85 per month.
With the Basic subscription, Simplecast offers unlimited storage space and uploads, distribution to all platforms, listener stats and reports, Recast, email assistance, and a customized show website.
The platform places a soft limit on the total number of monthly downloads for your show based on your tier (Basic plan – 20,000, Essential – 50,000, Growth – 125,000). They will not, however, shut you off as soon as you hit your limit. I started my career with a Basic plan, and when I reached my limit, a very nice and professional manager contacted me about an upgrade. Naturally, I accepted since I wanted my show to improve and grow. I really like their client service!
The next two higher plans allow you to add more colleagues to your account, use more media players (with color customization), and access sophisticated statistics and insights.
Meanwhile, Simplecast has 2 incredible programs for businesses & professionals. These packages provide practically everything a professional podcast business may need. In addition to the regular features, you'll get numerous forms of analytics, a better API, individualized customer service, and more.
Awesome news for those still on the fence: Simplecast offers a free 14-day trial for EVERY tier! Moreover, they don't even need your credit card!
Summing up
Concluding my Simplecast review, I must admit that this platform managed to combine exceptional ease of use and advanced technologies & tools.
So, if you are serious about statistics and analytics and want to analyze the success of your podcast in-depth but at the same time want a simple interface and uncomplicated administration, Simplecast is the optimal solution for you.
We are supported by our audience. When you purchase through links on our site, we may earn an affiliate commission at no extra cost to you.
Our newsletter
* We will never send you spam or share your email with third parties