Is Buzzsprout a good home for your show? If you can't decide and need help, you've come to the right place. In this Buzzsprout podcast hosting review, I'll analyze the platform's features and tools to arm you with deeper knowledge. This way, you can understand whether it covers your needs or you have to look for another option.
A podcast has become a powerful communication tool due to its ability to combine the potency of the message through audio and the Internet. Hence, if you have something to tell people, selecting a platform that will assist you in making your show more successful is critical. Buzzsprout podcast platform is clearly one of the finest places to start and develop your program. It was launched in 2009 and has been steadily growing since then. More than 100.000 active creators rely on this hosting service to store, track, market, and monetize their podcasts. While having all of the basic tools for adequate podcast administration, Buzzsprout additionally has a slew of unique, game-changing features to improve your program and make it outshine competitors! So, let's take a closer look at those features.
Files and formats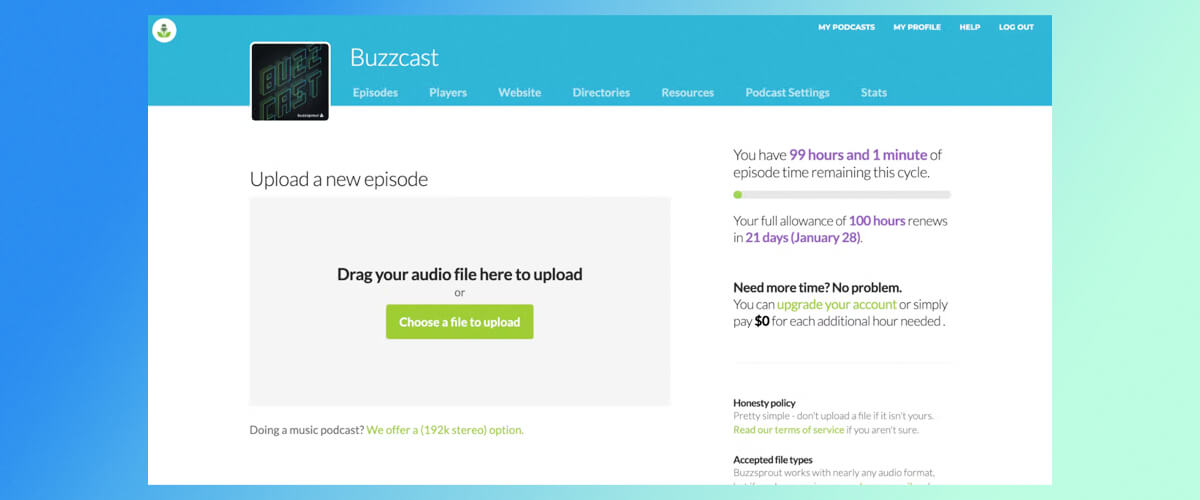 Buzzsprout boasts an auto-modification tool which is great for podcast newcomers since it eliminates the need to spend time perfecting the audio. Just submit any audio/video files, and Buzzsprout will encode them at 96k, add the appropriate ID3 tags, and convert them to mono.mp3 without counting toward your monthly download quota.
Metrics and statistics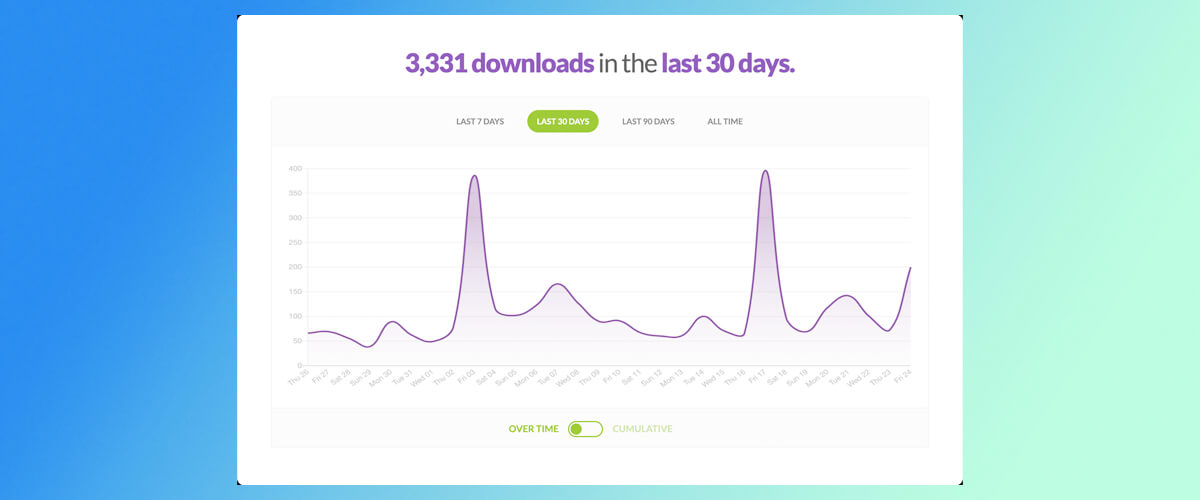 Podcast analytics and statistics help you determine which methods of promotion and monetization will yield the greatest results for your podcast. Therefore, while looking for a host, this feature should definitely be taken into account.
Buzzsprout metrics has received accreditation from the Interactive Advertising Bureau (IAB) Tech Lab to be up to par with all industry standards, meaning you can completely rely on them.
The Buzzsprout stats are clear and really helpful. You'll get various details, such as the number of your listeners, the platforms and devices they use, as well as how and where your audience discovers your show. Moreover, you'll receive weekly emails with your data, plus the service updates metrics every six hours.
Buzzsprout features
One of my favorite things about Buzzsprout's podcast hosting platform is how generously it provides a ton of useful solutions and tools that make podcasting simple and truly entertaining.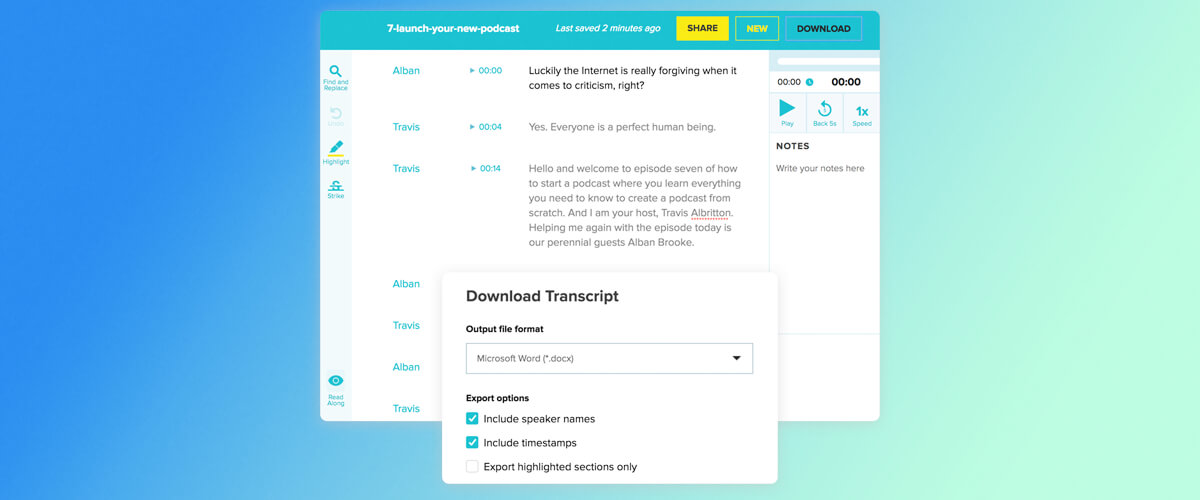 Chapter Markers Tool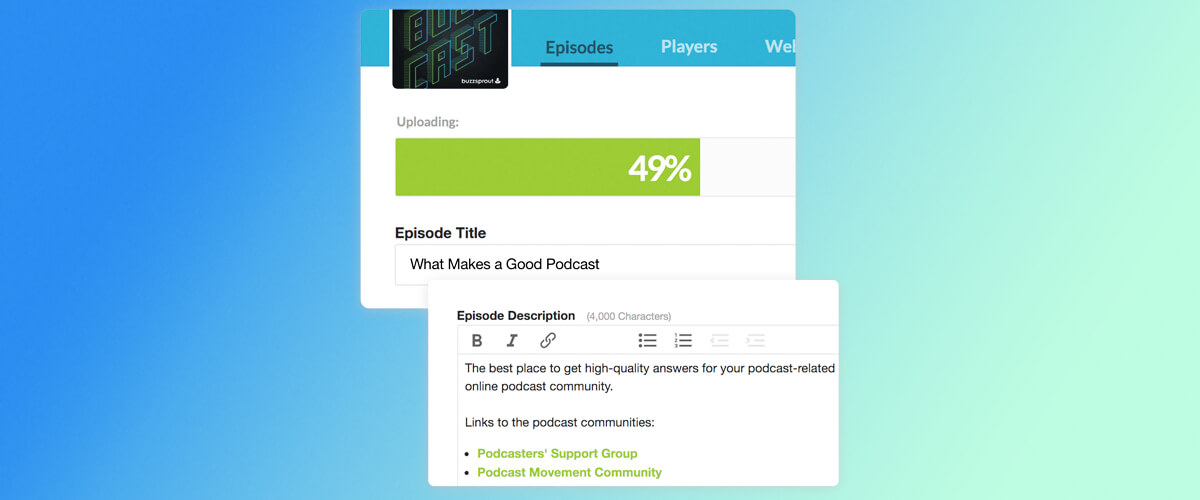 With the help of this wonderful tool, you can divide lengthier episodes into sections or chapters to improve the listening experience for your audience. Your listeners will be able to pick out the most intriguing bits since they will know what to expect and when it will happen. In other words, people will be totally in charge of the procedure, which increases the possibility they'll stick around.
Visual Soundbites
The easiest way to share your podcast episodes on social media sites like Facebook and Instagram is using Buzzsprout's Visual Soundbite. Simply because they are videos, the soundbites attract more attention and clicks.
Dynamic Content Tool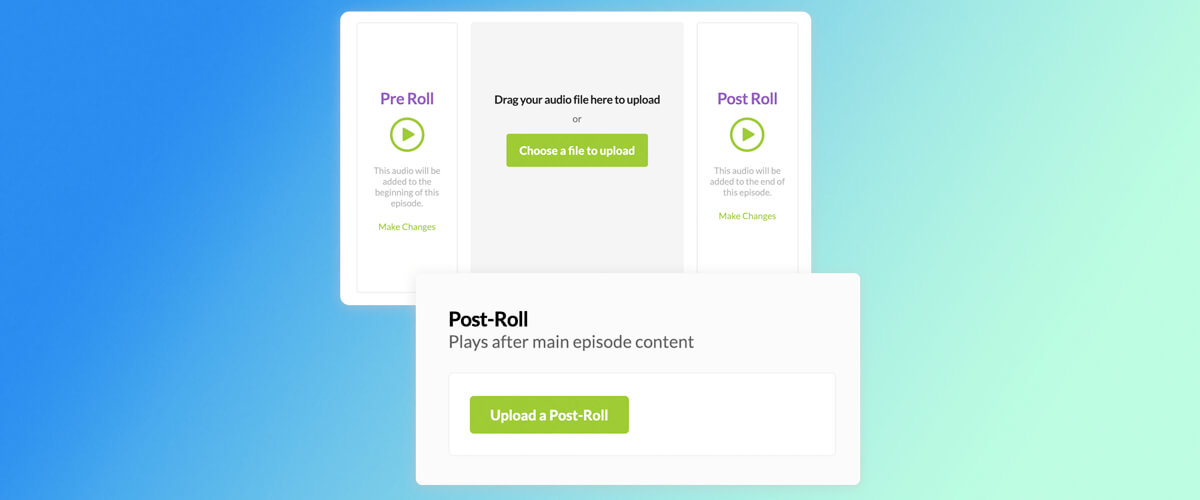 Buzzsprout's Dynamic Content tool allows you to effortlessly add and delete brief pre- and post-rolls from the programs. By just hitting a button, you can choose whether to automatically apply the content to new episodes or all of your existing shows.
The non-destructive nature of the extra content is a significant advantage here – change the pre/post-rolls at any time, and all your previous programs will be updated. When you make changes, the old material is simply replaced with a new one. However, you can reassign the prior material since it will all be saved in your Dynamic Content Library.
Magic Mastering Tool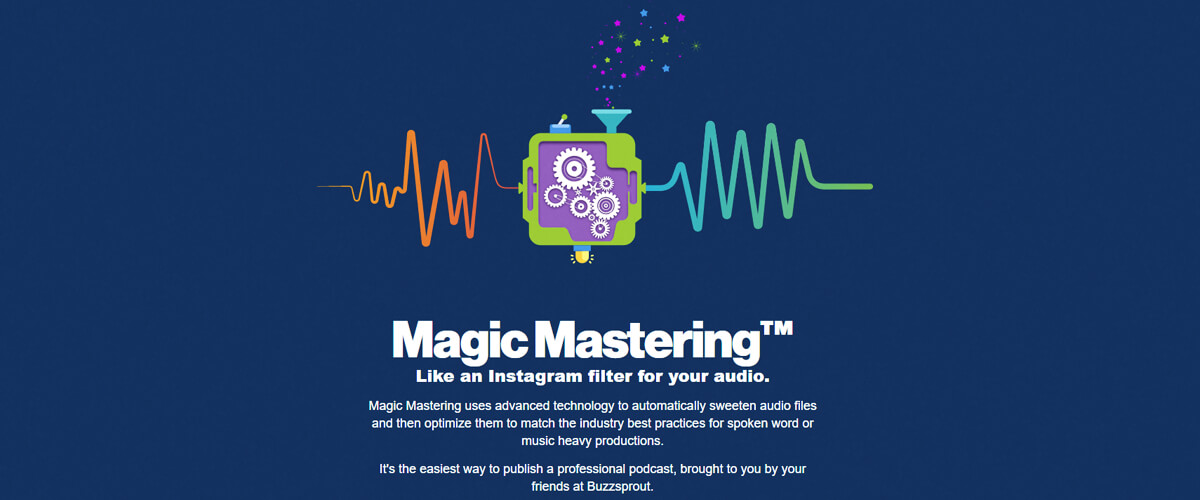 You know how important it is to sound confident and competent if you create podcasts. Magic Mastering tool is extremely useful in this situation.
This instrument can greatly enhance the audio quality of your show. It helps reduce background noise and regulate volume. Your episodes will therefore sound like they were created in a studio environment.
Host & Co-host Info
Buzzsprout lets you create a podcast website where you may introduce your show's hosts and guests. This way, the people who follow you may learn more about the people running the show.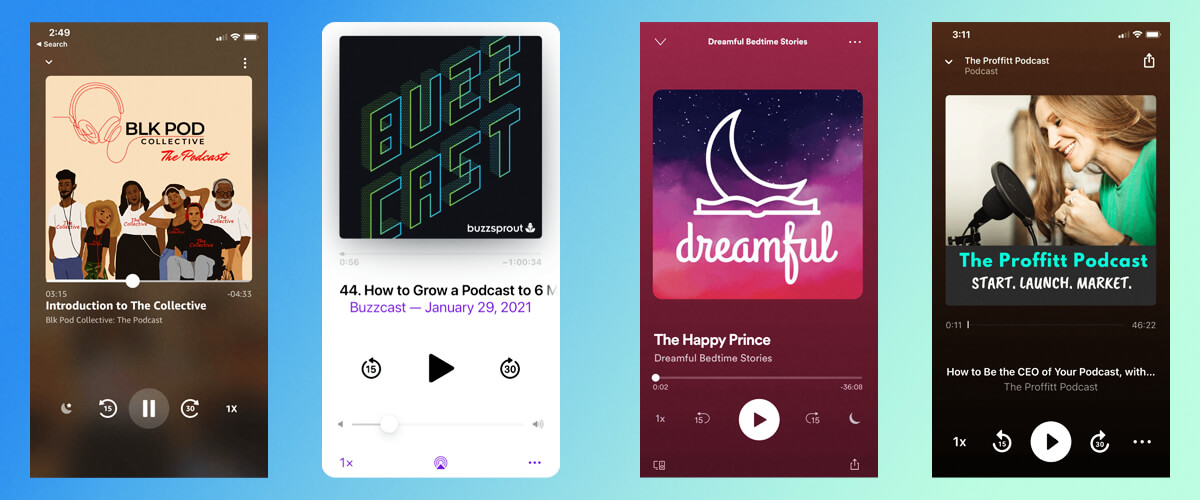 Canva + Buzzsprout
Canva is a free art design website with over 250,000 layouts, stock images, fonts, and logos to make the creative process easier.
Buzzsprout has collaborated with Canva to bring you the Canva Artwork Helper, which provides you with a multitude of instruments for creating beautiful artwork for your program.
Buzzsprout Ads – Beta
Many podcasters have already tried out this brand-new technology. Using sophisticated algorithms, the system will know when to put mid-roll ads into your episodes.
Buzzsprout respects its users' time and privacy, so it never adds content without asking first. This means that you may be asked to listen to and think about ads before deciding whether or not to accept them.
Since this is a beta release, there will inevitably be some issues, but rest assured that the Buzzsprout support staff is extremely quick to respond to any inquiries you may have.
Buzzsprout's Support The Show Link
Including a payment link in each episode's description makes it much easier for your listeners to support you financially. No more clicks or visits to third-party sites are required on their part to return the favor.
Distribution and directories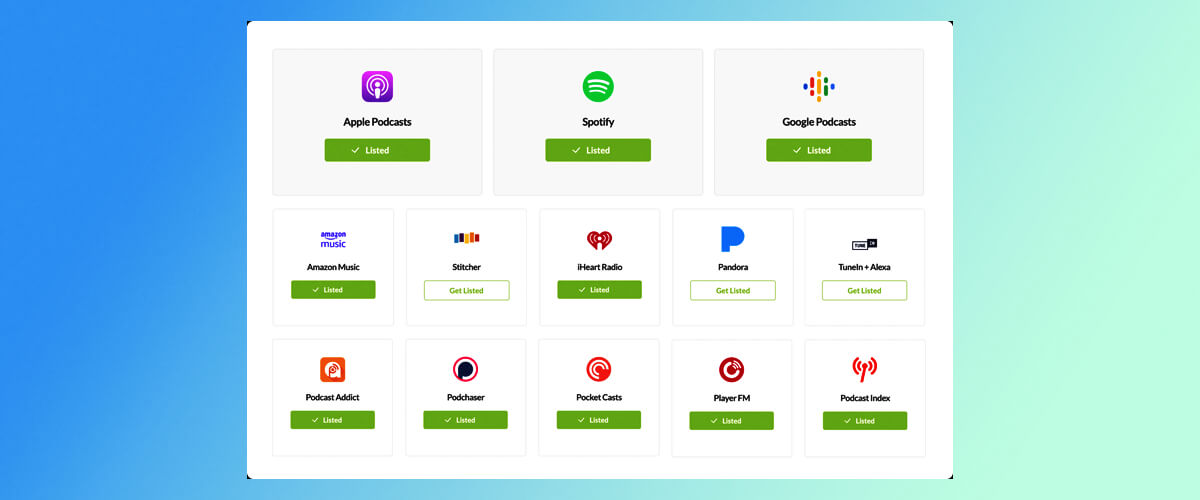 Buzzsprout's distribution page connects you to all major podcast streaming services, including Google Podcasts, Apple Podcasts, Spotify, and more. How to get your program listed is also explained in depth. While I understand that many people would rather not have to submit information manually, having this level of oversight ultimately results in a more equitable allocation of resources.
Promotion
Audio player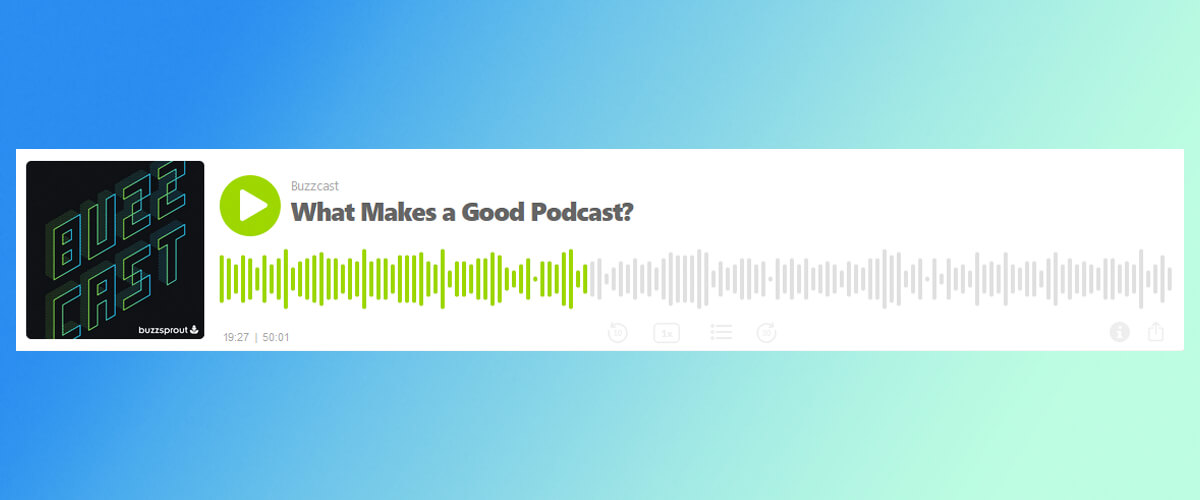 Each Buzzsprout plan includes easily embeddable, customizable players for podcast websites. Individual Episode Player, Single Episode Player, and Multiple Episode Player are all types of these players that can be changed to fit your site's design.
Buzzsprout outperforms its competition due to its extensive player customization. In addition, all players feature easy-to-use controls as well as a social network sharing button for quick and easy distribution.
Website
A podcast-specific website is an excellent method to boost your visibility and attract new listeners. However, most of us are not IT experts, and developing a website may be a real pain!
Fortunately, Buzzsprout can assist you in resolving this issue by creating a personalized podcast website for you. The site will host your episodes, save all necessary data, and provide links to your podcast directory listings, social networking sites, and a donation page. Simply said, the website will provide everything needed to start and grow a show.
Promotion tools
Buzzsprout, unlike many other hosts, gives podcasters two great tools that help them grow their audience quickly.
Create a Buzzsprout podcast promotion to cross-promote your show and gain new followers.
You may increase your audience by using Buzzsprout Ads and podcast promotions to reach new listeners in your sector. Clicking on your advertisement will take people to your podcast website, where they can subscribe to your program and find out when new episodes are available.
You will have to pay to use these services, but they are well worth the money, especially if you need additional followers quickly!
Sharing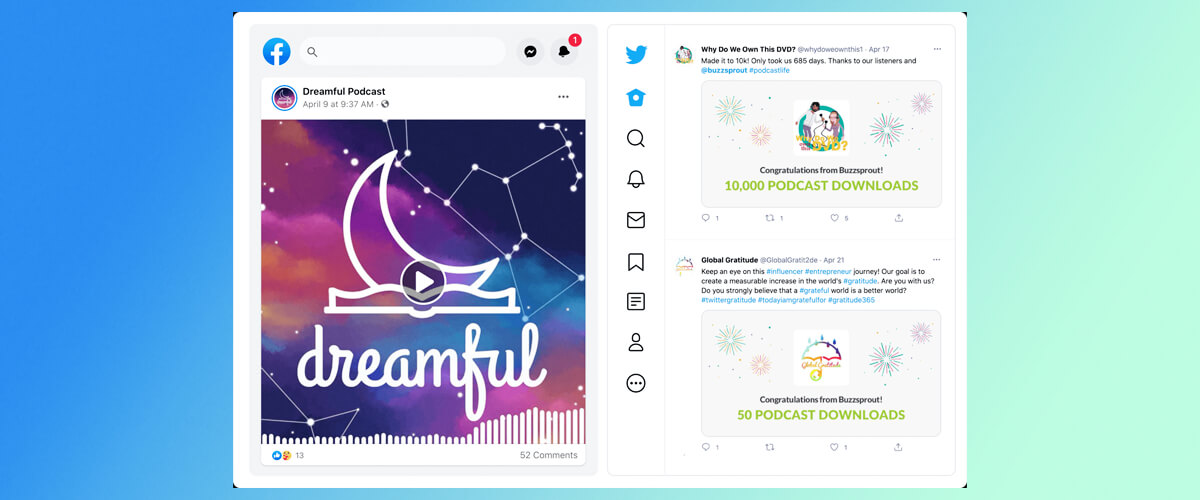 The Buzzsprout website, a shareable URL, or an episode-specific link are all available ways to share your podcast episodes with others. Additionally, you may create a visual soundbite of the episode to share on social media or elsewhere.
Other features
The features listed below are more or less typical for all podcast hosts, but Buzzsprout makes them so user-friendly that I just couldn't leave them off!
The platform interface is straightforward to use, making it ideal for new podcasters. However, it's also packed with sophisticated features and capabilities, so seasoned podcasters will also find it appropriate for their ambitious goals.
Third-party software applications can easily connect with your podcast thanks to the Buzzsprout API (Application Programming Interface). You may even create your own integration if you have the necessary technical skills.
Buzzsprout allows you to easily transcribe your episodes from within the system, increasing your podcast's accessibility for search engines, speed readers, and the deaf.
Create as many shows as you like from a single account and invite as many teammates as you need – this is a great option for pros with huge followings.
Excellent client service! Buzzsprout will make you feel like a VIP client – managers usually respond fast and are quite helpful.
All podcasters, especially newcomers, value Buzzsprout's assistance, which includes blog articles, emails, video training, and a podcast community. There is usually a ton of helpful information on podcasts on the site, so you are not alone.
Get money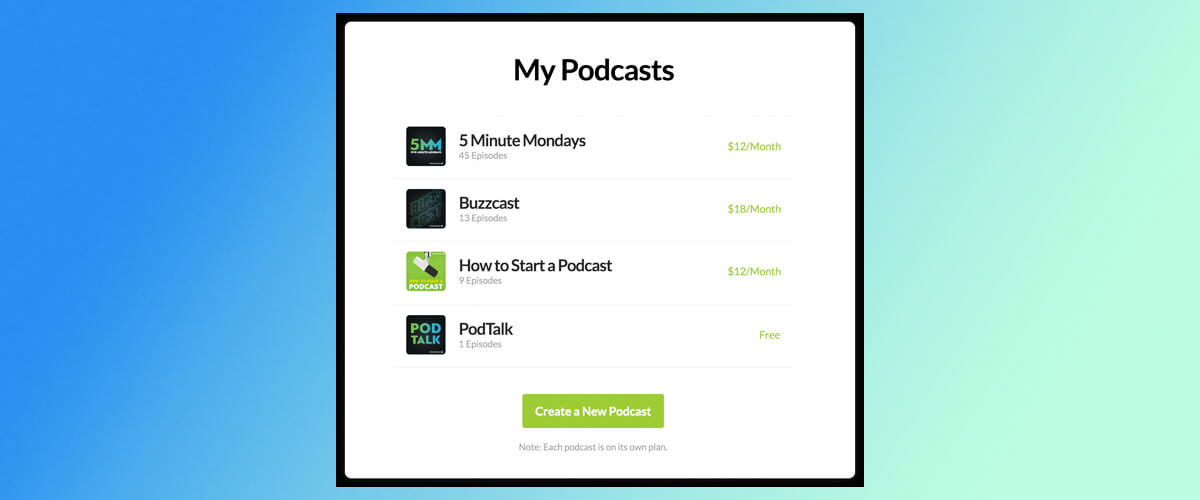 Continuing my Buzzsprout review, I'd like to discuss the bit we all are interested in – money.
The most common sources of cash for podcasters are advertising, sponsorships, and affiliate programs. And Buzzsprout offers you several opportunities to significantly raise your income!
Affiliate marketplace – you'll find a variety of brands accessible for collaboration there. Buzzsprout will insert the affiliate link in the episode notes as soon as you acquire the proper clearances. There are no commissions or middlemen fees deducted from your revenue!
Dynamic add features allow you to easily include pre- and post-rolls for advertising, promoting, or sharing anything you like in your existing shows. Change them at any time!
Outside sponsors – even if the advertisers are not from the Buzzsprout marketplace, you may still list them in your show notes.
Donations – you may include links to sites such as Patreon, Buy Me a Coffee, PayPal, and others where your fans can donate.
Pricing options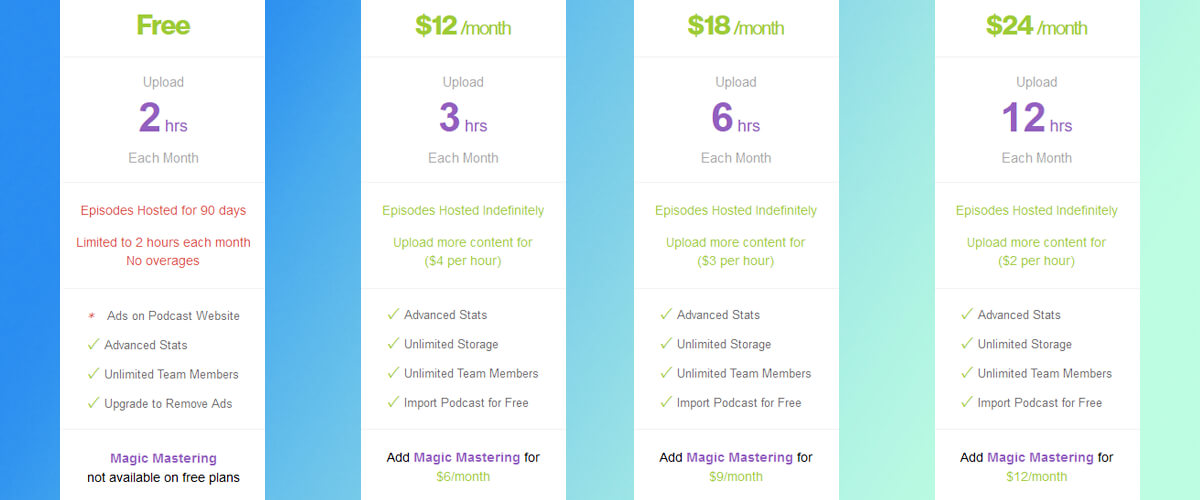 I love clear and easy-to-understand Buzzsprout pricing plans – you only pay for the monthly hours of content you upload, with no regard for file size. The platform keeps things simple, and this is what sets it apart from many of its competitors. Moreover, Buzzsprout tiers suit the needs of various creator categories.
Let's take a closer look at the prices:
$12 per month – 3 hours of episodes and an additional hour for $4.
$18 per month – 6 hours of episodes and an additional hour for $3.
$24 per month – 12 hours of episodes and an additional hour for $2.
New users can sign up for a free subscription to the service if they just want to test out podcasting. You can invite an infinite number of teammates, submit two hours of content each month, and have access to comprehensive analytics. But be aware that Buzzsprout's free plan is the right option only for getting started but not for long-term use since it will only host your episodes for 90 days before deleting them.
All paid packages include unlimited storage, as many teammates as you need, endless hosting, sophisticated stats, and cost-free site transfers. The biggest difference between the Buzzsprout plans is the amount of content you can publish monthly and the cost of uploading additional material than what your tier allows.
Overall, I like Buzzsprout's price-to-quality ratio. My only criticism is that unused storage space is lost after one month, even though many podcasters occasionally require additional podcast time.
Summing up
Buzzsprout was an early pioneer among podcast hosting services, and it continues to be a major player today despite the intense rivalry. This is because the company genuinely cares about its customers – something you can sense at every stage of making your show.
In addition to being user-friendly for newcomers, I appreciate that advanced podcasters can also make use of the platform because it has everything they need to develop, promote and make money off the show.
We are supported by our audience. When you purchase through links on our site, we may earn an affiliate commission at no extra cost to you.
Our newsletter
* We will never send you spam or share your email with third parties